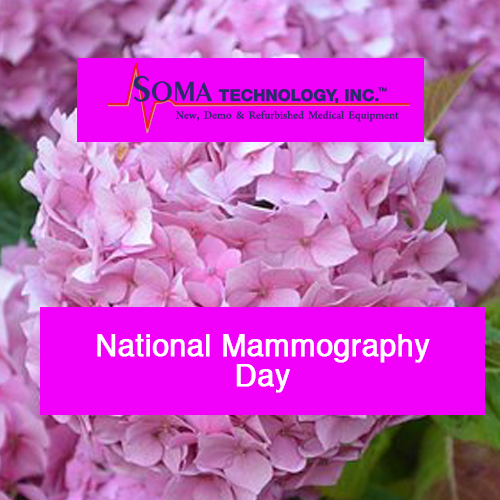 October is also Breast Cancer Awareness Month. Today is National Mammography Day, which encourages women to get screened for breast abnormalities, and not limited to breast cancer.  Since 1 in 8 women will get breast cancer in their lifetime, it is recommended to get screen regularly, about once a year over the age of 45. For those who have a history of breast cancer in their family, they should go when they turn 35.
The American Cancer society details a list of what to know before and during your mammogram. They recommend going to a facility that specializes in the reviewing of mammograms, letting the technician know about any changes in the tissue, and any family history of breast cancer. Take the time to schedule your mammography if you haven't done so yet.
Make sure to monitor your health through self screens once a week, healthy eating, and regular exercise.