Trade Show Tuesday: Our Upcoming Trade Shows
As most companies in their perspective industries attend trade shows to survey the market, we do as well. Trade shows are one of the opportunities that we get to meet our clients in person. We look forward to meeting new people and helping them choose refurbished equipment to save both time and money. The following is a list of trade shows that we will be attending.
FIME
Currently, our Latin American Sales Director, Maria, and her colleague Hector, are at FIME in Orlando, Florida. FIME starts today, and goes through until the 19th. If you are in the area, or at the show, make certain to stop by booth #B.C19. If you live in Latin America, or Spain or Portugal, please visit our Spanish website.
AHRMM
AHRMM is in Chicago, Illinois, showing from August 12th, to the 15th. At booth #137 you can meet our sales representatives. Greg is a Regional Sales Director for the northwest, and Colby is a Regional Sales Director for the midwest, the Chesapeake Bay Area, and Mid-Atlantic. The northeastern rep is Dan.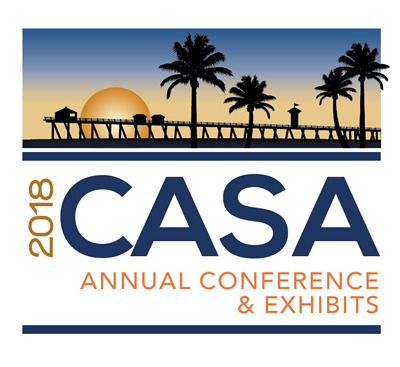 CASA – Lanyard Sponsorship
We are proudly sponsoring the lanyards at this year's California Ambulatory Surgery Association Conference in Huntington Beach, California. The conference takes place from September 5th – 8th. Here you can meet our Sales Manager, Ash, and our Western Territory Sales Director, Ryan.

PASA
Colby will be at the Pennsylvania Ambulatory Surgery Association's annual meeting. This conference takes place on October 1st, in Harrisburg, Pennsylvania. Stop by if you are in the area and would like to meet Colby.
MAASC
This year MAASC, or the Massachusetts Association of Ambulatory Surgical Centers' conference is taking place in Waltham, Massachusetts, on October 12th. Here, you can meet with Dan to talk about any upcoming projects or products that you need a quote for.
Unable to Attend?
If you are unable to attend, but would still like to meet with our staff you are more than welcome to schedule a tour. If you would like to tour our ISO certified facility, please call us a 1-800-GET-SOMA! If you would like to speak with a sales associate, or need a quote for equipment within 24 business hours, we are also more than accommodating on purchases, rentals, and services. Please click here, for a full listing off all sales directors.