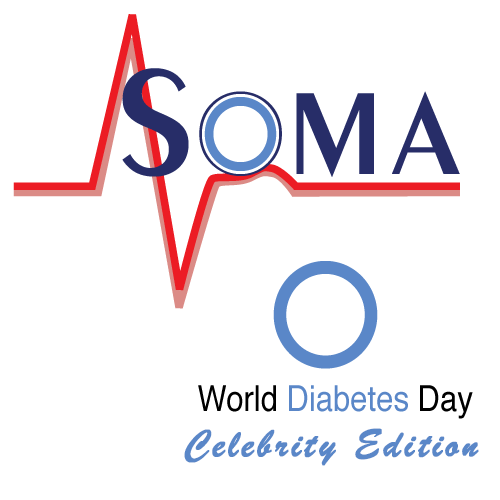 Today is World Diabetes Day. Every race, gender, and all ages can develop diabetes. Even though we put celebrities on platforms; some people may forget that they are human and not immune to diseases. Every person at some point in their life will contract a disease, and since 1 in 6 people will develop diabetes, it makes sense that there are celebrities with diabetes. These celebrities have told their personal struggles to the media to relay the message that there are celebrities with diabetes, and they go through the same struggles that everyone diagnosed with diabetes does. Everyone with diabetes needs to take the steps necessary to improve their health; including quitting smoking, exercising, improving their diet, and regularly checking their blood sugar. The following celebrities have admitted that they have one of the following forms of diabetes:
Tom Hanks – Type 2
Larry King – Type 2
Bret Michaels – Type 1
Nick Jonas – Type 1
Selma Hayek – Had Gestational Diabetes
Halle Berry – Type 2
Who else have we missed from this list? If you yourself have diabetes, please comment below and tell us about your story! What are the ways in which you monitor your diabetes/ lifestyle choices? What are the most common types of diabetes?
Sources:
https://www.webmd.com/diabetes/ss/slideshow-celebrities-with-diabetes
http://www.health.com/health/gallery/0,,20490828,00.html#famous-people-with-diabetes-0