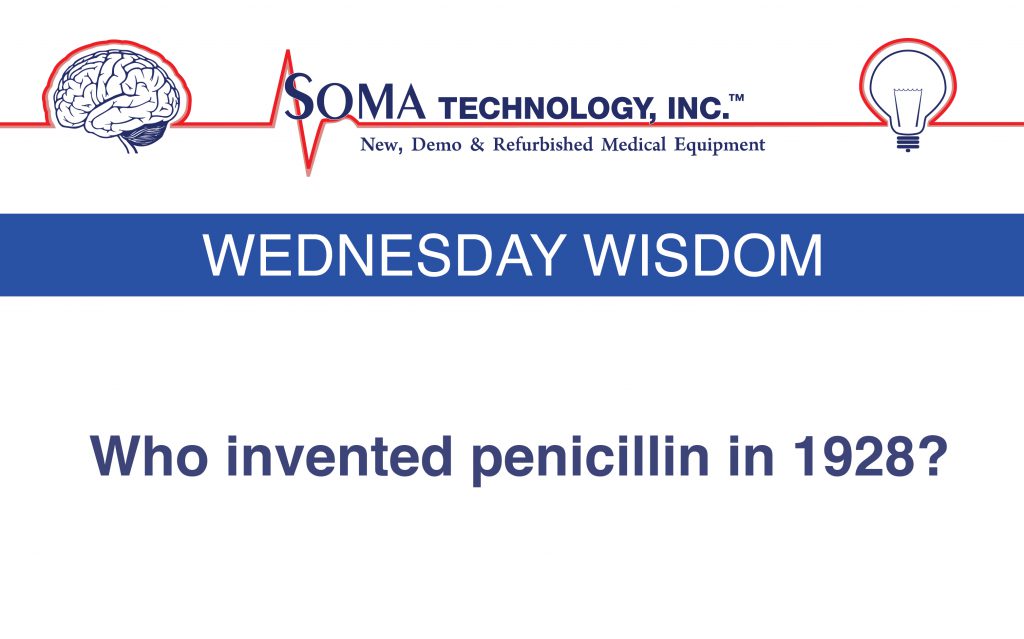 Wednesday Wisdom: Who Invented Penicillin in 1928?
Do you know the answer to who invented penicillin in 1928? Hint: he is a Nobel Peace Prize winner, and he studied in the fields of bacteriology and immunology in Scotland. Scroll to read more, and see if you got the answer correct!
The Answer
The answer is Sir Alexander Fleming! Fleming synthesized penicillin in 1928. His discovery has treated millions of cases of ailments and saved countless lives. Penicillin is regarded as one of the best medical discoveries of the 20th century and is still very much used today.
Who Was Alexander Fleming?
Alexander Fleming was born in Scotland in 1881. Fleming studied microbiology and pharmacology. He is credited with discovering both penicillin and Lysozyme. The discovery of penicillin is cited as an accident. It is considered the first antibiotic; which is known as a bacterial killer. Fleming was knighted for his work.
Penicillin Uses
Penicillin is useful in treating/ curing many bacterial infections. These infections include ones in the throat, skin, gums, and respiratory tract. Other diseases that can be cured with penicillin include scarlet fever, gonorrhea, syphilis, and chlamydia. Unfortunately, some people are allergic to penicillin. You can read our article on common allergies.
Final Thoughts
Did you know the answer is Alexander Fleming? Do you have any medical trivia you would like to share with us?